WE ARE NOW OPEN FOR CLASSES SIX DAYS A WEEK!

MONDAY thru FRIDAY 7-8 pm
SATURDAYS 12-1 pm
DUE TO COVID-19 WE ARE ALSO OFFERING ONE-ON-ONE, IN-HOME CLASSES!
ONLINE CLASS SCHEDULE:
*First 2 classes FREE*
Monday: 11AM-12PM and 7 PM-8PM
Wednesday: 11AM-12PM and 7 PM-8PM
Friday: 11AM-12PM and 7 PM-8PM
Saturday: Noon
Sunday: Noon
Private Classes:
$20 for 30 minutes
Group Classes:
$12 per class
$50 for 5 classes
ZOOM Class Link:
https://us02web.zoom.us/j/2928640949


Study KravMaga self-defense with a certified

KMG instructor, group or private classes.

Personal Training with certified EFI Sports

Medicine Trainer.

Great Home Workout using your Furniture.

No Equipment Needed!!

Different levels available
Cost: $20 for a 30 minute session through Zoom/Skype/Facetime
Contact Information: Tony@kravmaganj.com
Payment Method: PayPal and Venmo
OUR CLIENTS' HEALTH AND SAFETY IS OF UTMOST IMPORTANCE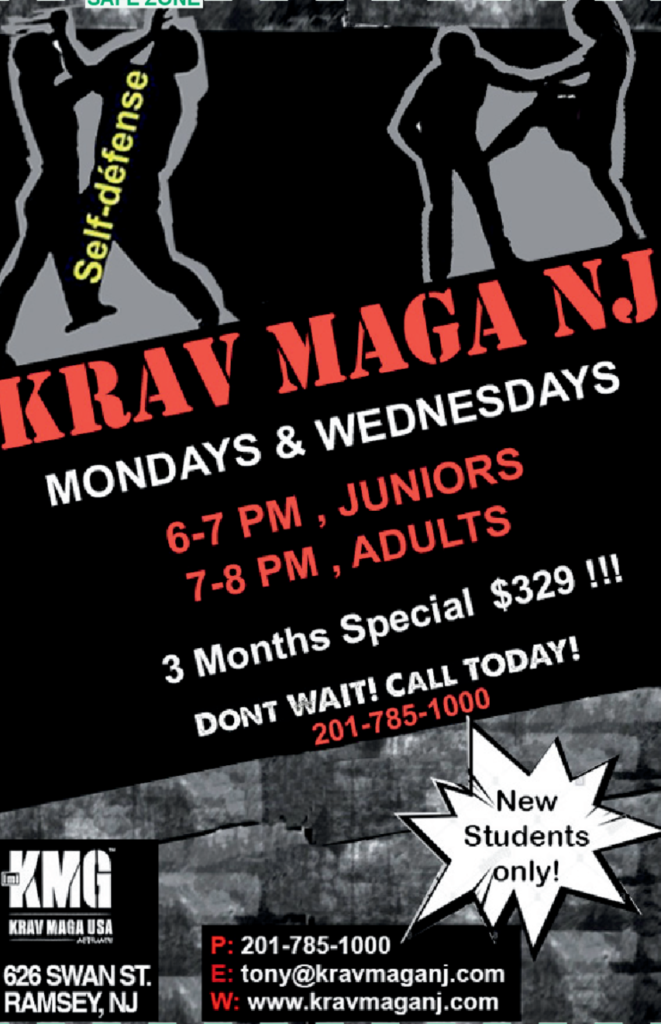 Going to the gym can be a drag. It's hard to get motivated, you don't know exactly what to do and it can be intimidating with all the muscle men staring at you. That's why boutique workout studios were invented. Here you have experts telling you what to do in a safe... read more
It's something you never want to think about, but is important to be aware of: being attacked. As women and moms, we can often be targets for thieves and other criminals, but that doesn't mean we have to be victims. Knowing a few key self-defense moves can help you... read more